September, 2017
Tehran's Data Narrate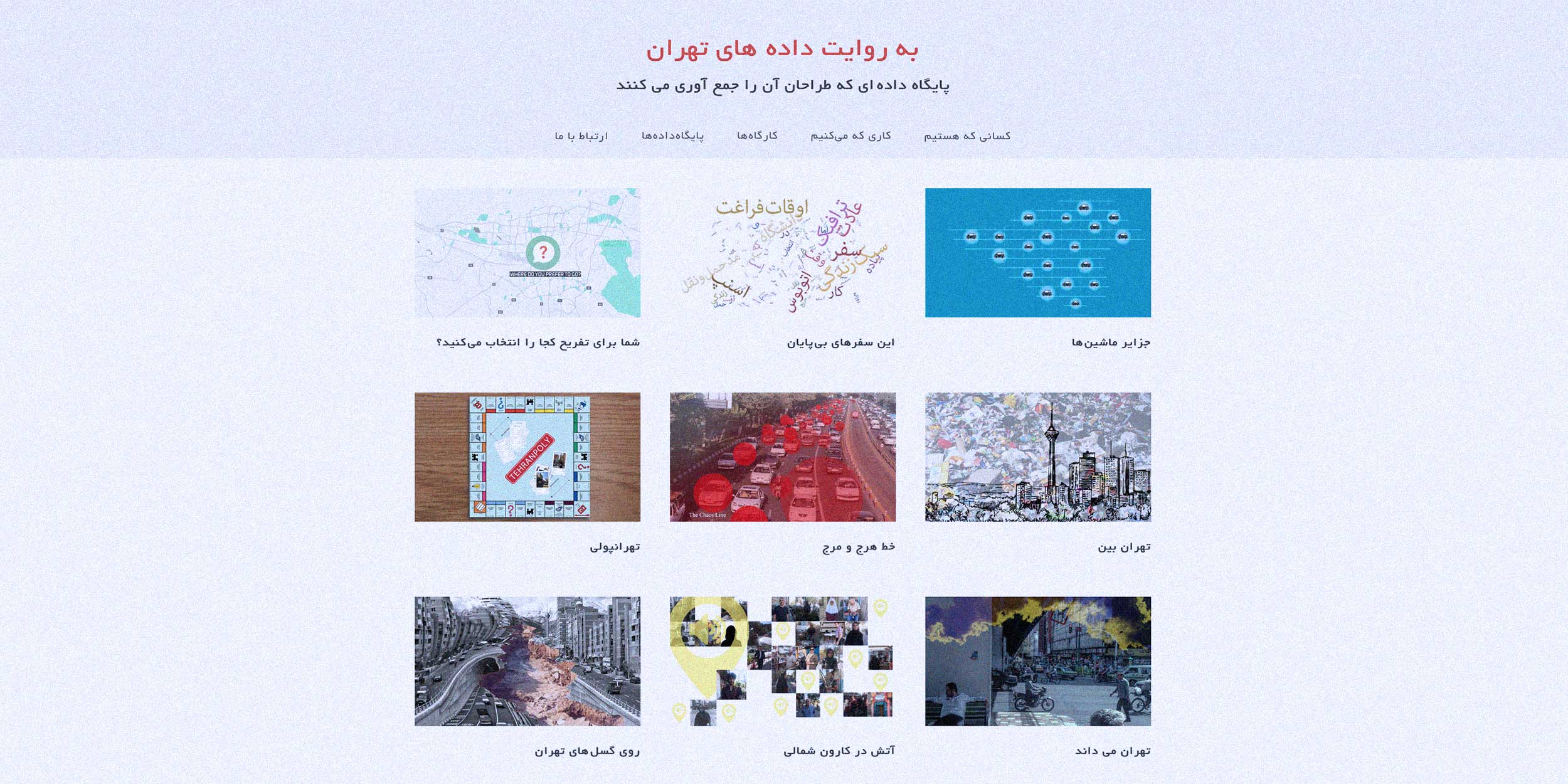 The initial step to discover undesired futures of Tehran is investigating the current trends of the city. To this end, data collection plays a crucial role.
Tehran's Data Narrate has been formed within a short-term endorsed workshop at TUIC. The focus of the project was to capitalize on design-driven urban data collection and visualisation. In essence, the targeted data originates in the urbanites' surroundings and beliefs and is capable of shaping narratives.
The project incorporates 16 exercises on urban data visualization, covering a vast range of topics, from disorganised construction activities and earthquake fault lines, to traffic congestion and the electricity grid, all accessible on
www.tehran-now.ir
.
.
.
.
Project Managers : Mahan Mehrvarz . Pouyan Bizeh
Design and Research Team : Lena Vafaey . Hamed Ebrahimi . Mohammad Zanjanian . Negar Ahmari . Farnaz Farshad . Arezou Khamesi . Moujan Ayatollahi . Kasra Ghavidel . Sadaf Daneshpajouh . Saleh Asadzadeh . Parisa Bizeh . Shayesteh Zamani . Saba Sabet . Zahra Kazemi . Mahsa Zamani . Sahar Asgari . Sara Saghafi . Hesam Mousavinejad . Alireza Davarinejad . Maliheh Vasfinejad . Soheil Bagheri . Niloufar Hosseini . Narges Ghadyani
<