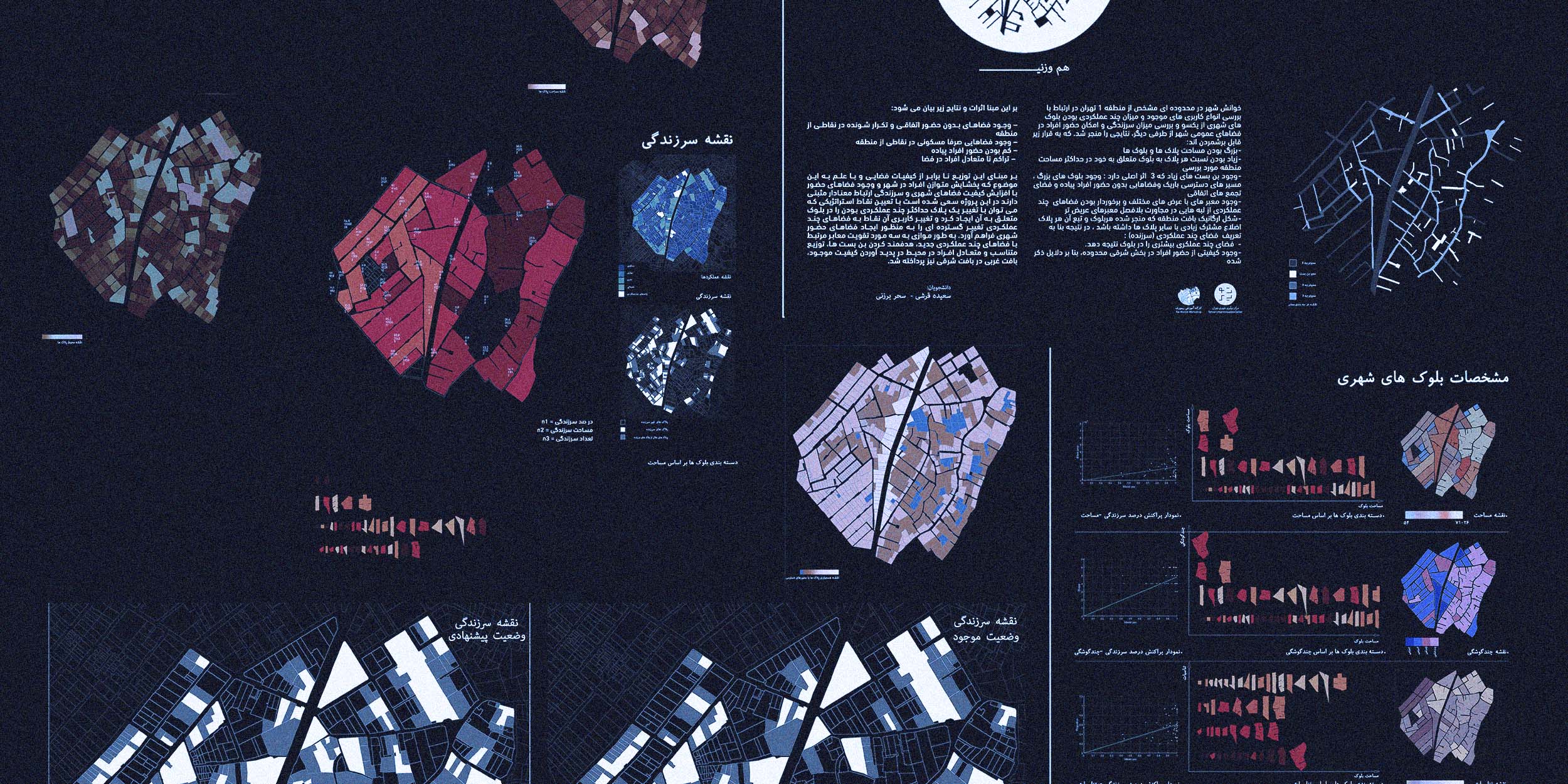 Reading the morphology of a city helps us to understand its spatial structure and character, which will eventually lead to finding solutions for the city that are more relevant to its context.  
Re-Morph theory introduces an approach to study the urban morphology based on the works of French artist "Armelle caron" who considers the city as a piece of art and, at the same time, invites planners to re-examine the concepts of a city and gives them a unique morphological profile.
Within the scope of two workshops followed by further interdisciplinary research, Re-Morph project explored how to deconstruct the map of Tehran. The process included detaching the blocks from their original geo-location and reorganizing them according to other information they bear; such as size, community, population density, average income, number of trees, venues, type of terrain, etc.
.
.
.
Project Manager : Samaneh Shahbazi
Computer Science Lead Researcher : Mohammad Ali Nematollahi
Advisors : Shima Roshanzamir, Tara Akbarinejad
Research & Design Team : Sahar Barzani . Leyla Aram . Moujan Ayatollahi . Fariba Salari . Mohammad Reza Khosravi . Milad Kadkhodaian . Farzad Hajsharifi . Ehsan Rahimi . Saman Bazazian . Fereshteh Rostami . Mahsa Hazbi . Mohammad Sina Shahhosseini . Sahar Fard Sanei . Ahad Farnoud Ahmadi . Saeedeh Ghoreyshi . Samin Golshan . Fatemeh Sadat Lotfian . Bahar Mohammadi . Elham Miralavi . Ali Nazari . Maryam Ghanipour . Sadaf Daneshpajouh . Saharnaz Talebnejad . Sepideh Sabzi . Zahra Fathi
<