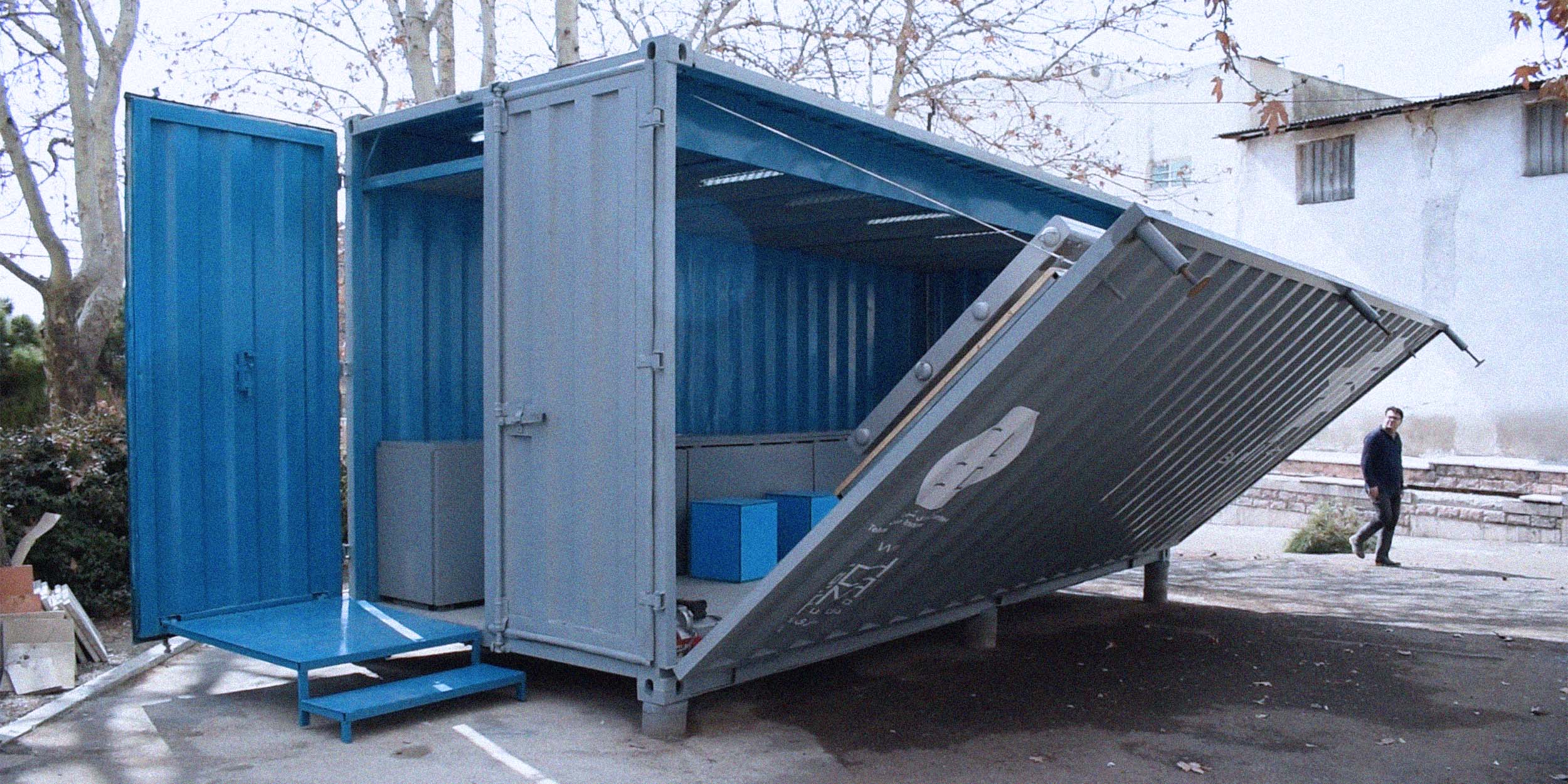 Multiple forces have developed the spatial organization of urban fabric across the city of Tehran throughout the past 200 years. Yet in many districts, it has also been subject to recent top-down invasion of urban patterns. The spatial mismatching of these patterns has caused the emergence of left-over spaces that are scattered unevenly all over the city, especially across the worn-out and deprived districts. Besides, the sociocultural implications of such top-down decisions have made a majority of the citizens resist adapting imposed plans.
Located in eastern Tehran, Khak-e-Sefid is one of the few regions with a history of being considered as an urban slum with a high rate of crime and social mistreatments. The district has been subject to top-down social and urban planning in the past two decades and has been trying to adapt itself. 
Blue Dirt was a project attempting to capitalize on the capabilities of design, with the mission of introducing developmental models respecting urban acupuncture principles. The outcome of Blue Dirt was a couple of design proposals, some of which executed in Khak-e-Sefid, such as the Blue Box, a portable game cafe that was able to host people during the daytime and get closed at night via a motorised gate. 
The vision of Blue Dirt was a network of small scale urban elements conceived as a homogeneous layer of alternative urban intervention with distinct environmental graphics, in need of minimum expertise for execution, and able to resist vandalism.
.
.
.
Project Managers : MohammadReza Dadkhah Aseman . Shaghayegh Namazkar
<