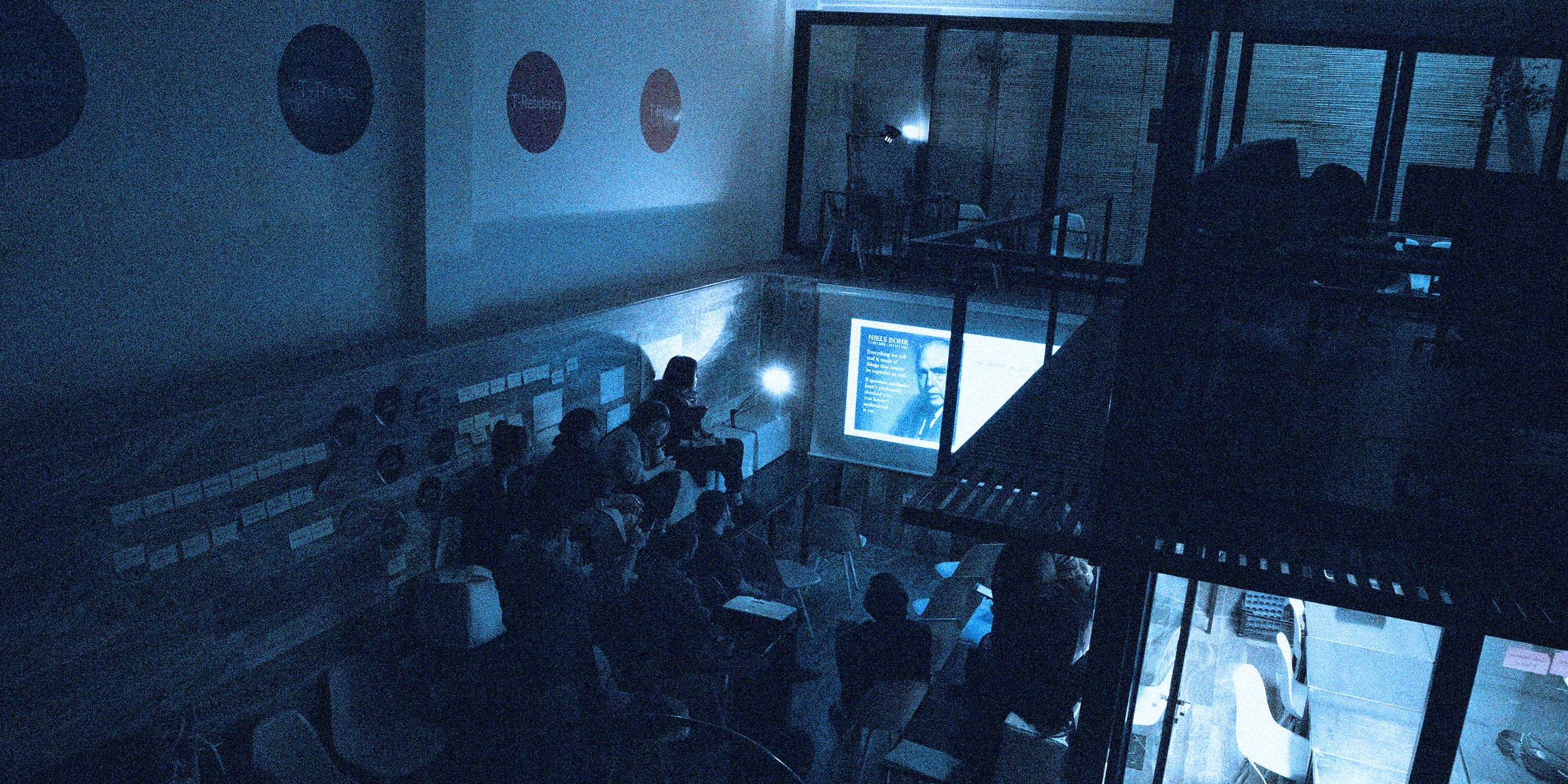 Inspired from PechaKucha nights, 2020 is a series of networking events, aimed at strengthening the ties between TUIC and experts from a diverse range of fields in STEM and humanities. 2020 hosts up to five lecturers in each single event, who present a specific narrative or a short report, covering a topic or a project which is not directly related to the field of activity of TUIC. Each talk is limited to twenty 20-seconds slides,and is followed by a free discussion.
To explore how to give a talk as a presenter at 2020, you can enter Opportunities.
.
Talks at Event 01 | October 10th, 2019
[ On Semiotics ]
Ehsan Vahidtari
[ Quantum Physics Is Getting Everyone Into Trouble ]
Mani Zartab
[ On Contemporary Dance ]
Hiva Sedaghat
[ Together, Apart, Together ]
Hossein Madani
.
Talks at Event 02 | December 12th, 2019
[ Spatial Practices as Economic Catalysts ]
Ali Sadi
[ Economy 2.0 : CashCrash ]
Mahdi Darabi & Aran Mohyeddin
[ Distributed Cocoons Acroos the City ]
Alaleh Navayi
[ The Agency of Motion in Percieving the World Via Art ]
Bamdad Aminzadeh
[ On Photogrametry ]
Rayan Jarrahpour
.
Talks at Event 03 | February 20th, 2020
[ New Schools of Thought & Urgent Need to Expand How We Think as Individuals, Entities, and Society ]
Raha Sabet
[ Tehran Carnival : A Review of Experiments on Public Art ]
Elmira Yousefi & Ayda Alizadeh
[ The Role of Curator in Contemporary Art ]
Golnoush Heshmati
[ Sazmanab & The Other Apartment ]
Sohrab Kashani
.
<