April, 2020
ISSUE 06 : 101 Citizen-Driven Acts Towards Sustainability of The Environment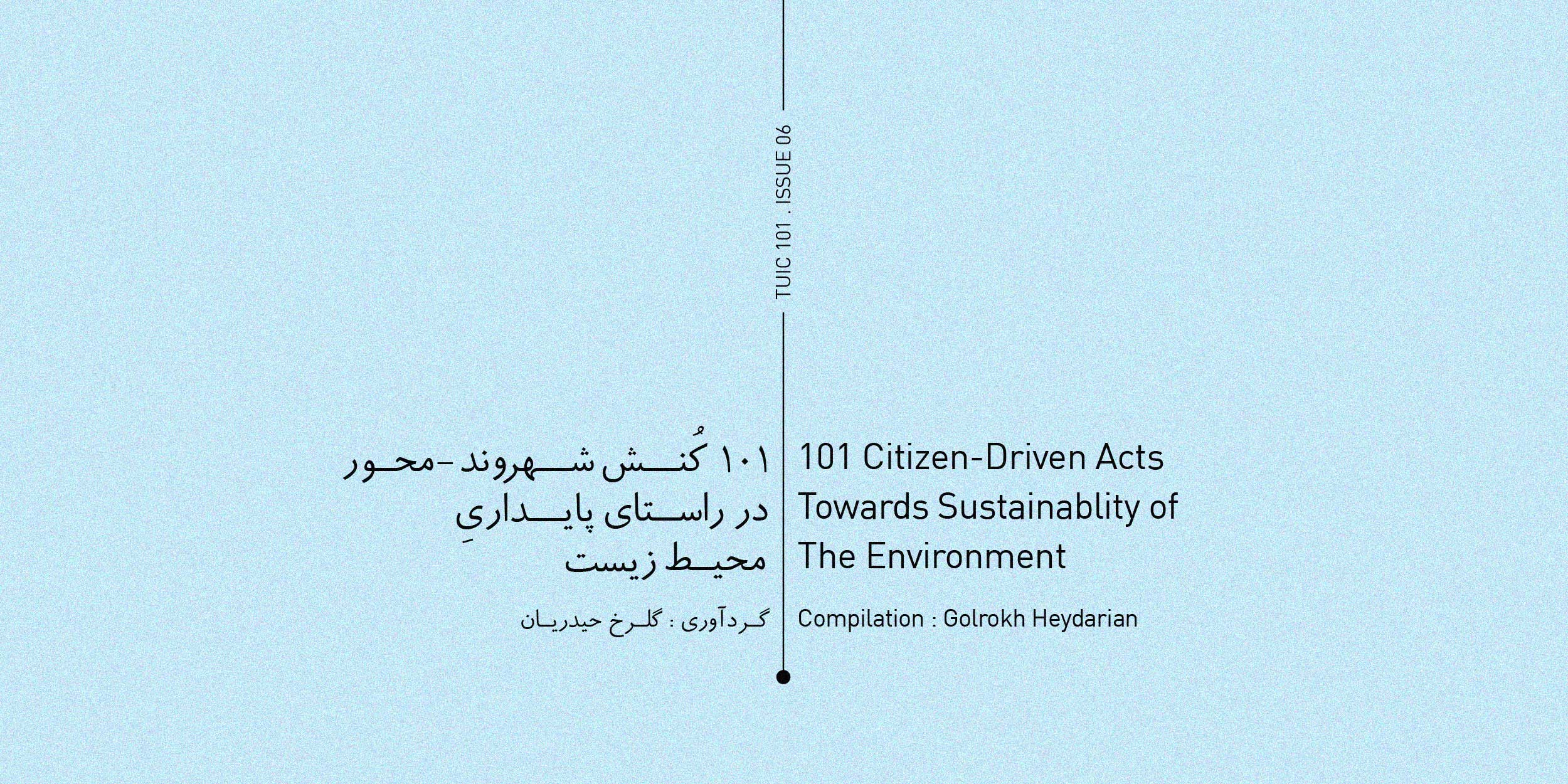 Since the 1960s, global consumption has been increased by a factor of six, world population has been doubled, and consumption expenditure per capita has been tripled. More than a half of the world's population now live in urban areas, while they are responsible for 70% of global carbon dioxide emission. Many cities are already struggling with environmental degradation, traffic congestion, inefficiency of urban infrastructure, and lack of basic services such as water supply, sanitation, and waste management.
Mitigation of negative consequences of major crises such as global environmental issues, requires responsible actions, taken by all, from decision makers and governors to the general public.
In this issue, you will get introduced to 101 action for citizens to reduce their carbon footprint; actions that are relatively simple and affordable, and mostly not demanding pre requirements.
.
<