March, 2021
ISSUE 17 : 101 Cases of City-Driven Corporate Social Responsibility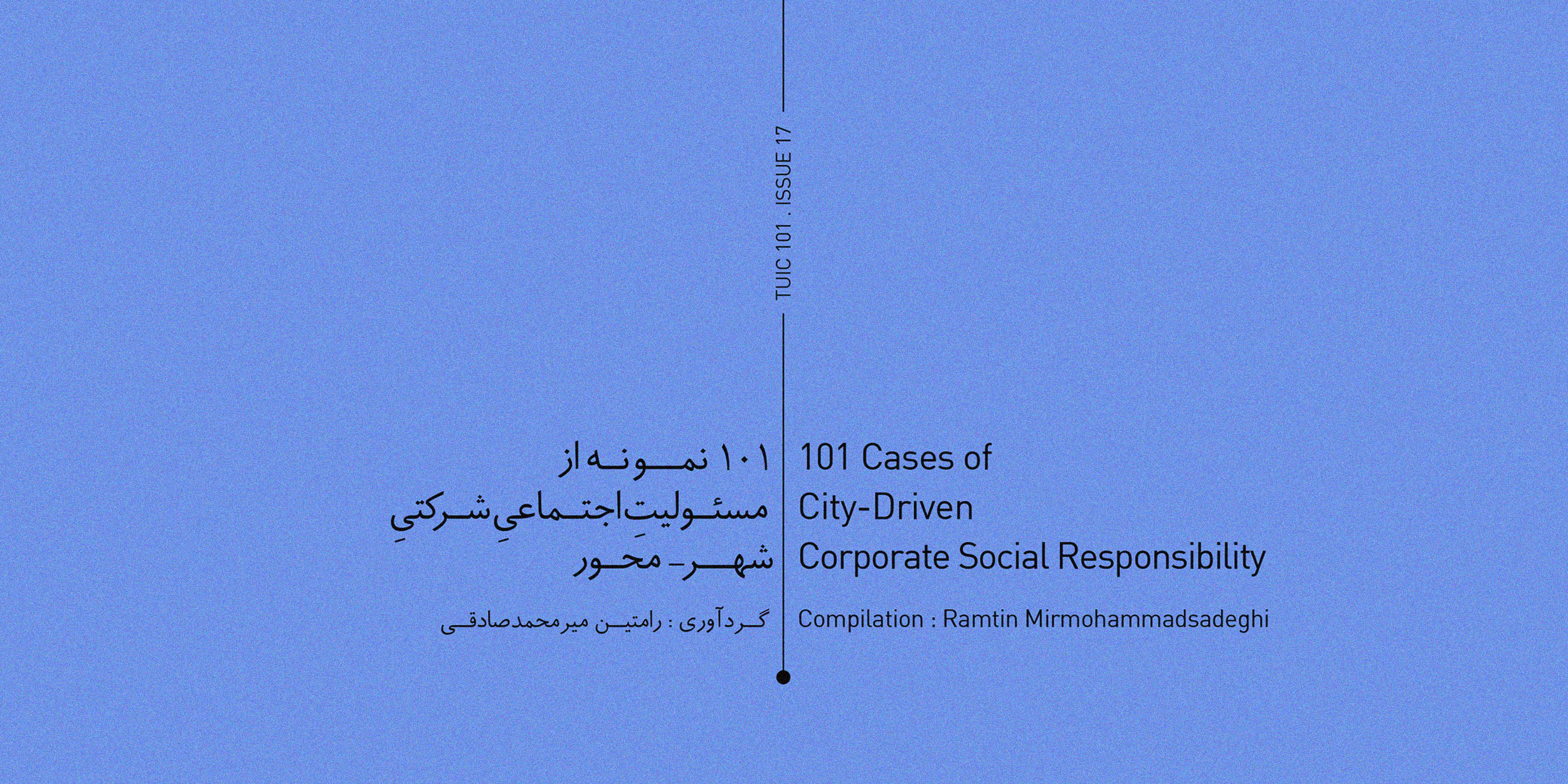 Urban development does not necessarily require the direct activity of governmental institutions and policymakers. Parts of it can be undertaken by the private sector, according to its capital, as a driver for development and its agility to carry out projects compared to the public sector.
Capitalizing on Corporate Social Responsibility (CSR) programs is a leading strategy to encourage the private sector to take action on soft and hard urban development.
This issue from TUIC101 series introduces 101 case studies of CSR programs driven by the private sector's giants, directly/indirectly aiming at urban development.
.
Read the issue for free

:
<