March, 2021
ISSUE 15 : 101 Lessons on Activation of Under Bridges Leftover Spaces : We-Bridge Workshop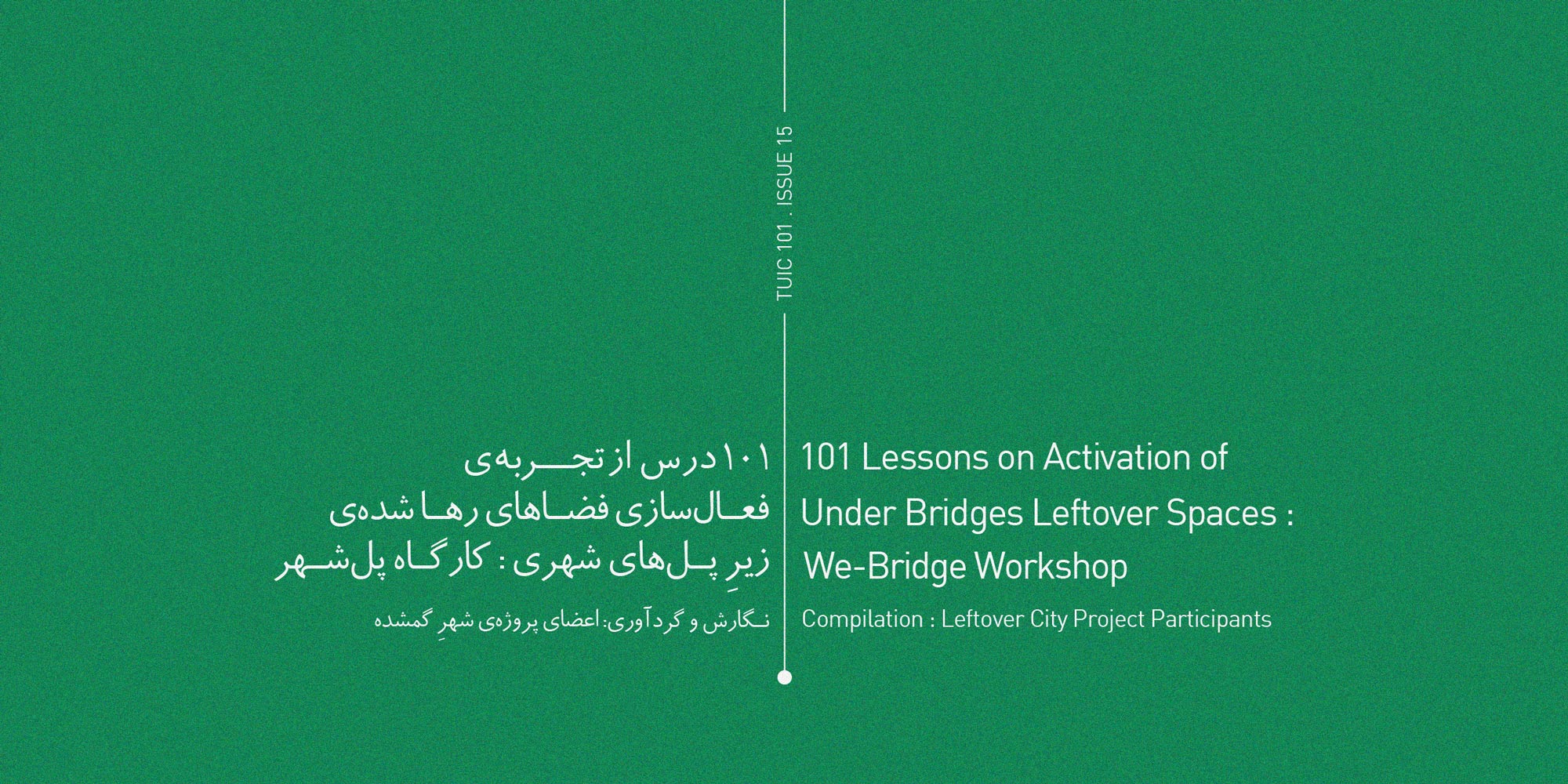 The city of Tehran is currently suffering from a lack of enough public spaces, the ones that are accessible for all and in which citizens can freely carry out a wide range of activities with high degrees of sense of belonging.
 

We-Bridge workshop was defined and developed to examine practical solutions to overcome this issue through activating the leftover spaces under the intracity bridges. These spaces currently occupy more than 200,000 acres across the city and are prohibited from hosting hard interventions yet are open to host citizens.

 

Within the course of a one≠week collaboration, a group of young architects came together to provide tactical solutions for a temporary urban intervention under the Roshandelan bridge in Tehran. The project's outcome was collaborative placemaking, hand in hand with the citizens, which happened in a couple of hours during a weekend.

 
This issue from TUIC101 series covers 101 tips, concluded out of the We≠Bridge workshop.
.
Read the issue for free

:
<