January, 2021
ISSUE 11 : 101 Points on Introducing Tactical Urbanism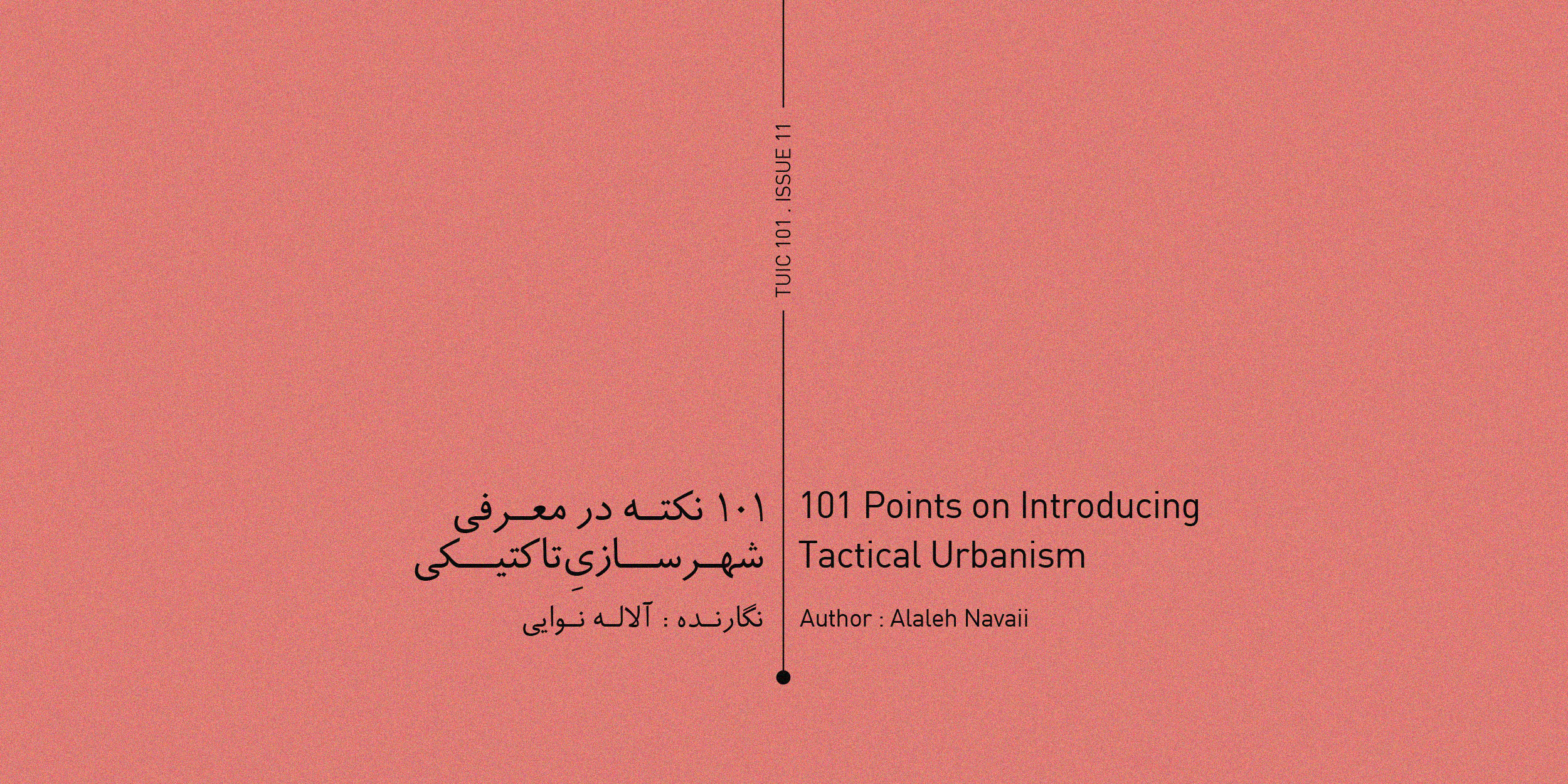 As rapid urbanization continues, human, economic, and natural resources will only become more strained as we continue to face global climate change and the dimin- ishing returns of globalism. We have to do more with less — doing being the operative word. The challenge is to think more creatively in terms of material use and the foot- print we leave behind on each project.
The main approach of Tactical Urbanism is to empower communities towards cre- ating dynamic and more attractive spaces in the scale of city and neighborhood. This process is followed by recognizing the silent needs of a community and responding to them through adaptive small-scale interventions to pave the ground for long term policies and permanent resolutions.
This issue from TUIC101 series introduces Tactical Urbanism through 101 points.
.
<