June, 2023
ISSUE 24.4 : Ideas for Micro units | Re-owned City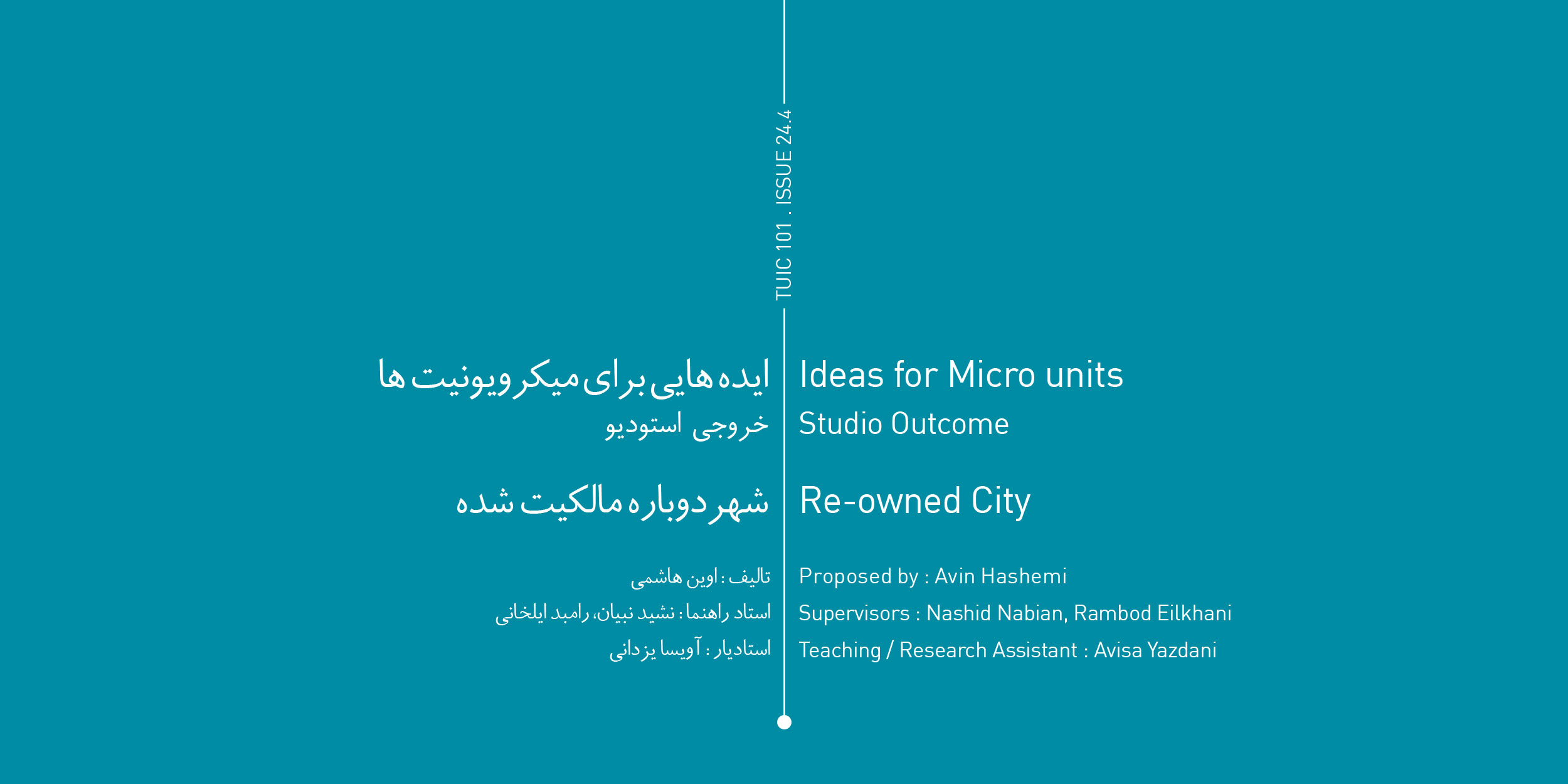 The "Re-owned City" Project is an educational studio project that took place in 1400 (2021-2022) at the Tehran Urban Innovation Center (TUIC).
In the urban structure of Tehran, residential blocks with specific spatial typologies and structural characteristics are built and multiplied and the layers of floors are repeated on top of each other to produce the city sky-line. The spatial features of these typologies depend on the placement of spatial functions in south/north-facing apartments and their units, lighting orientation and spatial pecularities, and the exterior envelope of the buildings. It can be claimed that there are two main existing apartment typologies in Tehran urban context.
Considering the mass production of these typologies and the increasing need for accommodation in Tehran along with the users' changing lifestyles due to economic factors, it seems that we need to rethink the allocated area for each architectural function in residential units. In this project, by maintaining the existing structural slabs, we have increased the population density and by changing the spatial typology in both private and common areas and increasing the shared space, we have provided the possibility of home ownership for more people.
Read the issue for free

:
<