June, 2023
ISSUE 24.1 : Ideas for Micro units | Micro-city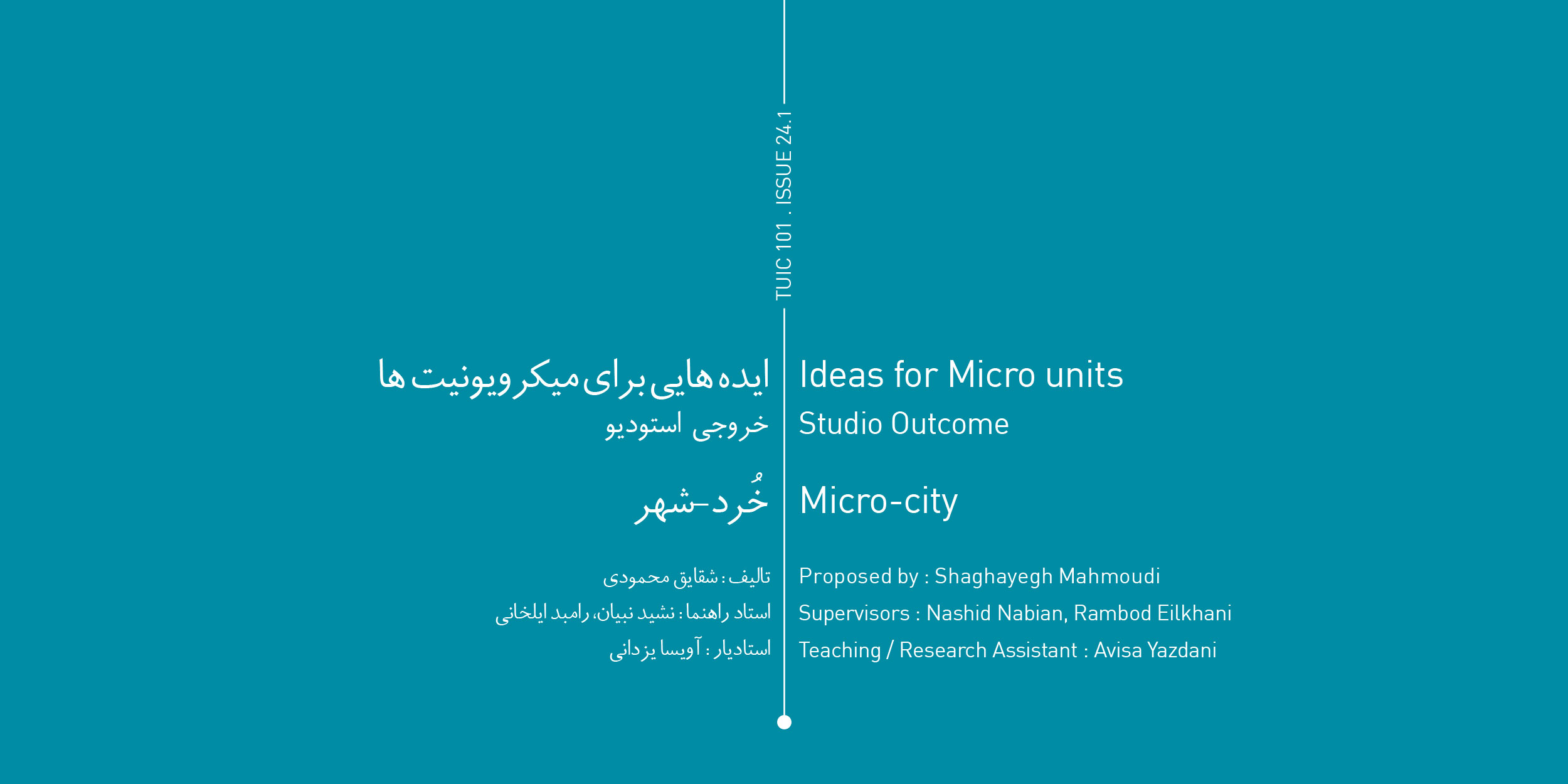 The Micro-city Project is an educational studio project that took place in 1400 (2021-2022) at the Tehran Urban Innovation Center (TUIC).
In a city like Tehran, the population conflicts with the existing physical capacity and urban infrastructure. Accommodation in these cities has become a challenging issue, and citizens tend to live in micro-units as a more convenient solution. This tendency has raised the question of how can we obtain a high-quality lifestyle in such small units. The project "micro-City" is defined as a response to this query.
"House" as the human accommodation, operates amenities and contains amenities' equipment. Therefore, the house can be divided into two main parts in a corresponding manner: the accommodating console and the empty space. The accommodating console comprises the necessities of living, equipment, and facilities and the second part states the empty space that allows the use of the accommodating console and performs as the platform for events. In fact, inhabitable space is empty space. Houses are typically programmed with enduring negative spaces, but is the users' need for negative space steady? While the negative space is inactive in one house, there is always another house in the neighborhood that requires more space
On the other hand, this inactive negative space of a unit is a small area that neither benefits the city nor its neighbors, but what if negative spaces can be arbitrarily resized with the capacity to be shared with neighbors in the public and provide more generous spaces for various activities? Such capacity of a residential complex can create an interactive urban plaza for residents and citizens. Consequently, this plaza becomes the platform for the active correlation between the city and the house.
Read the issue for free

:
<