February, 2021
ISSUE 13 : 101 Points and Cases on Activating Public Spaces Through Children's Presence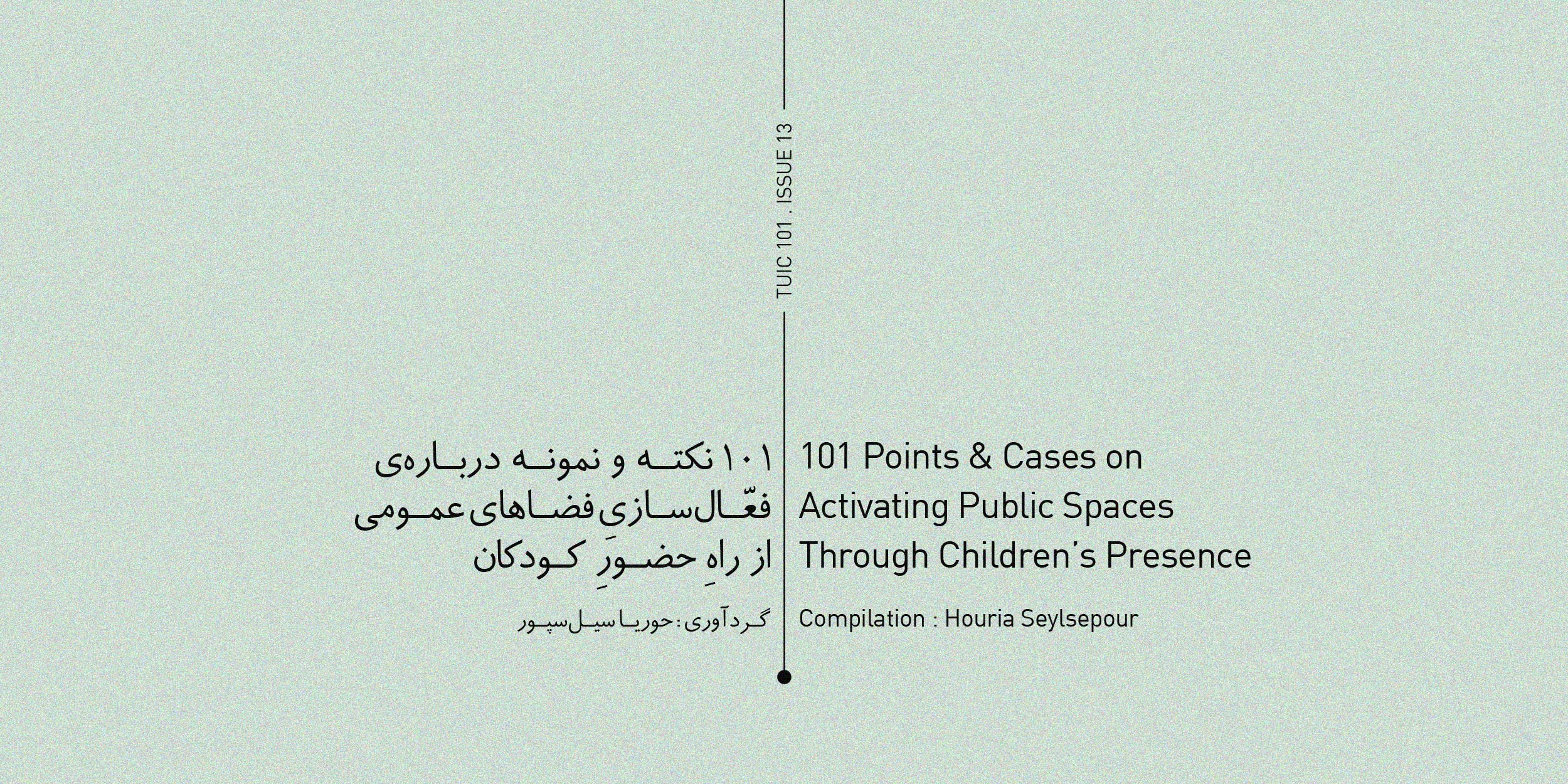 In the contemporary city, urban public spaces play a significant role in providing comfort and leisure. Activating such spaces is sort of activating urban life. The clearest display of a vibrant and dynamic city is active public spaces.
Besides, children are particularly dependent on public space to develop their emotional, cognitive, physical, and social characteristics. Nevertheless, their presence in the public spaces is often being limited to the playgrounds, and they are less likely to celebrate the cities as somewhere they can find themselves immersed openly and freely.
In this issue of TUIC 101 series, it has been tried to connect the children's desire to have a highlighted presence in public spaces with the revitalization of the cities as a result.
.
Read the issue for free

:
<